DISCOVER. GET STARTED. DECIDE. An apprenticeship with Bruno Bock – the kick-off for your career!
A burning passion for chemistry? Did you always want to work in an industrial company? Or is IT that lights your candle? Either way, you'll find the right apprenticeship with us. As an apprentice at Bruno Bock you will be taught everything you need to know to work in your chosen occupation at our company. So the end of your apprenticeship marks the start of your career! Once you have completed your training it is generally no problem to get a permanent contract with us – quite the contrary! We look forward to working with you and supporting you on your individual path at Bruno Bock.
APPRENTICESHIPS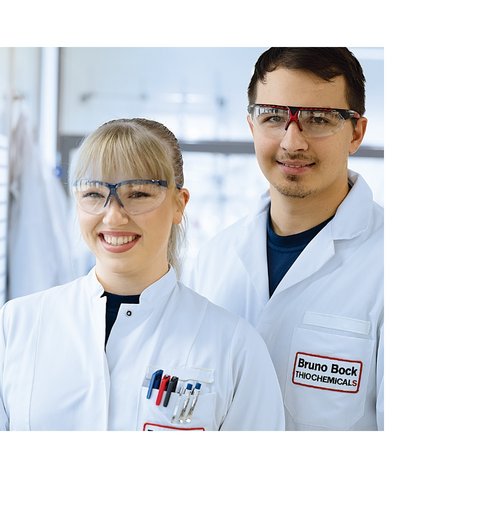 Chemical lab technician Your innovation: laboratory training
Research, development and application technology: discover the different areas of our laboratories. Even as an apprentice you will carry out analyses, quality controls, syntheses and measurements on your own and evaluate the results.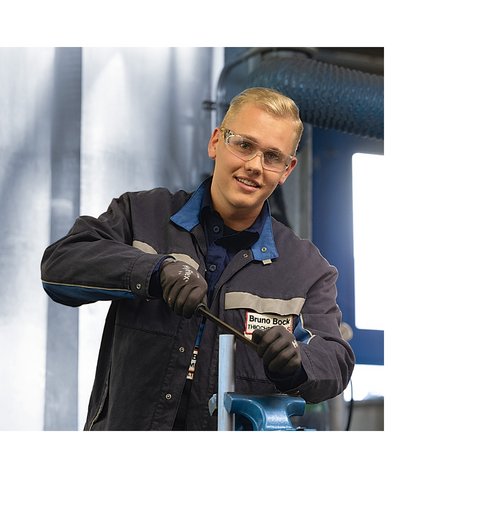 Construction mechanic Technical Service. Your trade.
With this apprenticeship you will mostly be working in the Technical Service. You make sure that the machinery and production facilities are operational and function smoothly. Replacing parts, welding, fitting – manual skills are required!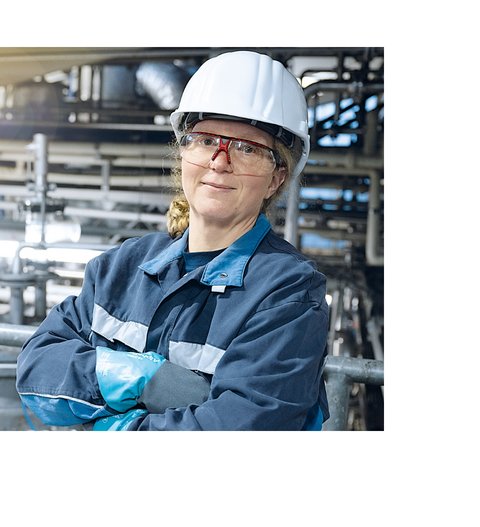 Chemical technician See all the chemical and technical departments
After your training you control and monitor the manufacture of our chemical products. You know how to handle the substances involved and the technical plant, and you are responsible for ensuring that everything goes safely.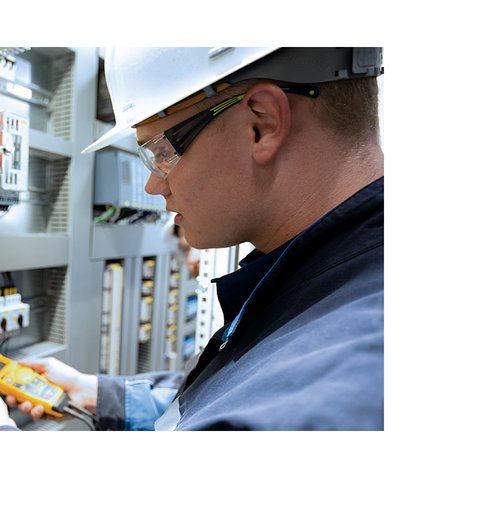 Electronics technician for operating equipment Specialized in our facilities – Troubleshooter
You are an all-rounder who installs, maintains and repairs our operating, production and processing equipment. You also set up communications and lighting equipment.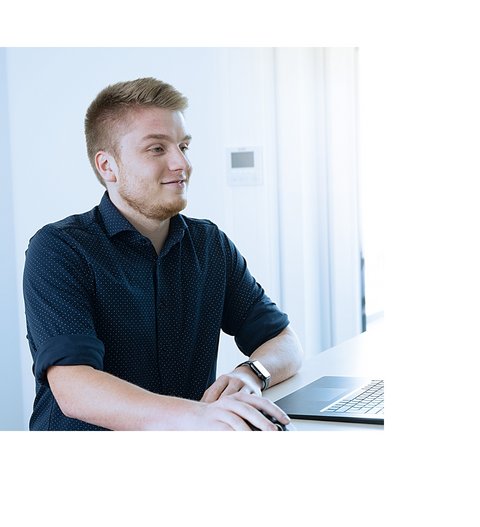 Coming soon! New apprenticeships on offer
None of the advertised vacancies really suit you – what now? We have already started expanding the range of our apprenticeships, we promise! Soon we will be able to offer IT engineering for system integration and commercial roles. So visit this site again soon, or write to us for more information.