Jobs with a profile and a future – with Bruno Bock We are looking for people at all levels
Energy and curiosity are part of our products, and are exactly what we need in our team, too! We offer attractive, varied positions in research, production, administration and technical areas, and have many opportunities for young professionals, experienced specialists and managers at all levels. Together we can make things happen. For a meaningful future – for yourself, Bruno Bock and our environment.
PRODUCTION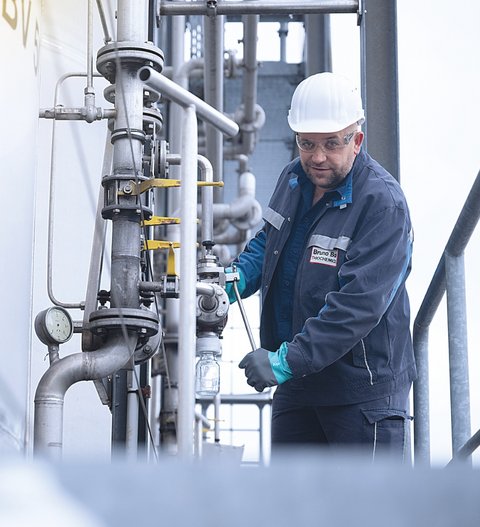 TECHNOLOGY IN PRACTICE Production & Supply Chain
The employees in production operate the facilities and equipment – from the incoming delivery of raw materials, through to manufacturing, packaging and shipping of the finished products. This unit is supported by engineers, mechanics, electronics and mechatronics technicians from the in-house technical services department. They are responsible for the ongoing development of our production facilities, as well as for servicing and maintenance.
RESEARCH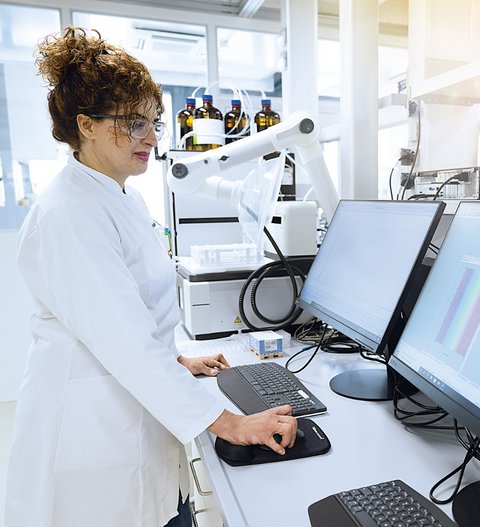 FASCINATING CHEMISTRY Research & Development
The R&D team consists of chemists, chemical engineers and lab technicians who develop new materials and processes, and work to refine and enhance existing procedures. In addition, we operate an applications laboratory, where new applications are developed for our products which help our clients to develop their own innovative solutions.
ADMINISTRATION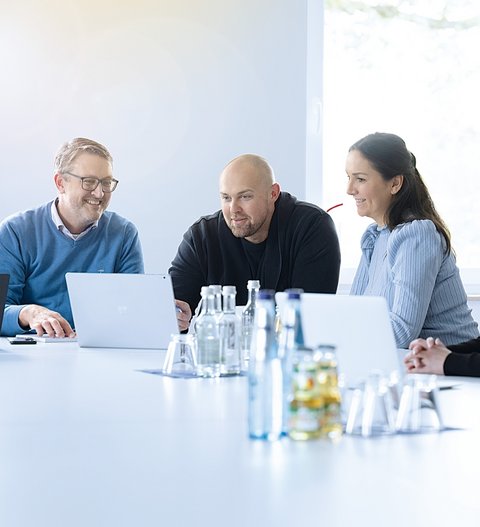 TEAM SPIRIT ON ALL LEVELS Administration & Sales
The administrative teams work in the finance and accounting department, for example, in human resources, or are responsible for organising sales, marketing and order processing. Information technology is part of the administrative unit – it takes care of the IT environment there and also supports all the other departments with IT and SAP services.